Safe Hands – cricket's policy for safeguarding children, is available for to download directly from the ECB Website using the link below: -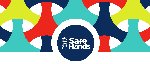 The Full updated PDF version of ECB Safe Hands is available to download below.
The following updates were made to the ECB Safe Hands Policy Documents in September 2018 and can be downloaded below.
Working Together 2018 diagram plus description of our safeguarding responsibilities (section 2)
Inclusion of Codes of Conduct for All Stars Cricket Activators and for Coaches
Changes to 'Photography, filming and Social Media broadcast guidelines'
Inclusion of the OK Kids Sun Safety Code
Changes to 'ECB Guidance for clubs on the use of Social Media, texts, apps, email and messaging services'
Inclusion of sample CPSU Social Media Policy
Simplification of 'Responding to, recording and reporting concerns'
New – 'ECB Guidance: Concussion'
Inclusion of Concussion fact sheets
Changes to 'ECB Guidelines for Junior Players in Open Age Group Cricket'
New and improved guidance on taking children away on trips that involve overnight stays
To view the ECB's Guidance on Roles in Cricket that Require a Vetting Check click HERE.
For Data Protection issues email: privacy@ecb.co.uk.
The ECB Safeguarding Team can be contacted at:
Tel: 020 7432 1200
Email: safeguarding@ecb.co.uk